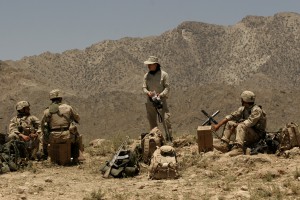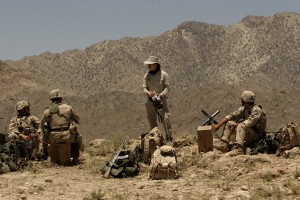 Bill Gentile is an independent journalist and documentary filmmaker teaching at American University in Washington, DC. His career spans three decades, five continents and nearly every facet of journalism and mass communication, most especially visual communication, or visual storytelling. He is a pioneer of "backpack journalism" and today he is one of the craft's most noted practitioners. He is the founder and director of American University's Backpack Journalism Project.
His recent works include "Nurses Needed," about the nursing shortage across the United States, and "Afghanistan: The Forgotten War," about America's deepening involvement in that Central Asian country. Broadcast in 2008 by NOW on PBS, the stories were named NOW's Number 1 and Number 3, respectively, most popular of the year. For the Afghanistan piece, Gentile was nominated for a national Emmy Award.
Gentile worked as Documentary Consultant on "The White House: Inside America's Most Famous Home." This full-length documentary was the centerpiece of C-SPAN's weeklong programming about the presidents' home. The documentary, for which C-SPAN gained unprecedented access to areas of the White House never before filmed, aired nationwide on 14 November 2008, and has aired numerous times since then. The DVD of the documentary has become the best-selling DVD ever distributed by C-SPAN.
Bill Gentile began in 1977 as reporter for the Mexico City News and correspondent for United Press International (UPI) based in Mexico City. He covered the 1979 Sandinista Revolution in Nicaragua. He spent two years as editor on UPI's Foreign Desk in New York, then moved to Nicaragua and became Newsweek Magazine's Contract Photographer for Latin America and the Caribbean. His book of photographs, "Nicaragua," won the Overseas Press Club Award for Excellence. He covered the U.S.-backed Contra War in Nicaragua and the Salvadoran Civil War in the 1980s; the U.S. invasion of Panama; the 1994 invasion of Haiti, the ongoing conflict with Cuba the 1990-91 Persian Gulf War and the subsequent wars in Iraq and Afghanistan.
In 1995 Gentile went to work for Video News International (VNI), precursor of The New York Times Television Company. He has completed assignments for The Learning Channel, the Discovery Channel, National Geographic Television, ABC's Nightline With Ted Koppel, NOW With Bill Moyers, NOW hosted by David Brancaccio, Court TV and Lion TV. He shared the Robert F. Kennedy Award for Human Rights Reporting, Honorable Mention, for a story on rape during the 1994 Rwanda Genocide. He shared two National Emmy Awards and was nominated for two others.
His documentary, "DATELINE AFGHANISTAN: Reporting the Forgotten War," about foreign correspondence in Afghanistan, premiered in March 2006. The film competed as official entry to the 15th Annual Woods Hole Film Festival. It competed in the 2007 Washington DC Independent Film Festival.
Gentile is Journalist-in-Residence at American University, where he created that institution's Foreign Correspondence Network (FCN).
He is featured in two award-winning documentaries about international journalism in Nicaragua, "The World Is Watching" and a sequel, "The World Stopped Watching."