What's Inside the Online Video Journalism Course?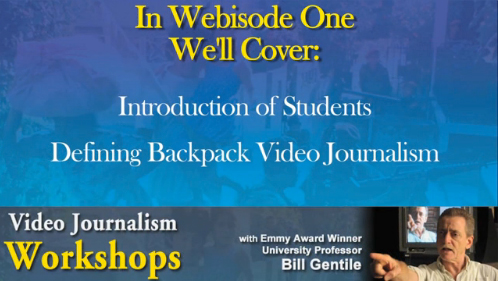 Video 1: Introduction, Meet the Students and Outline of the Video Journalism Workshop
Video 2: The Backpack Journalism Methodology and Components of Character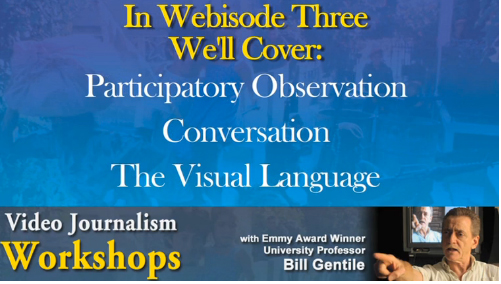 Video 3: Participatory Observation, Conversation and 12 Elements of the Visual Language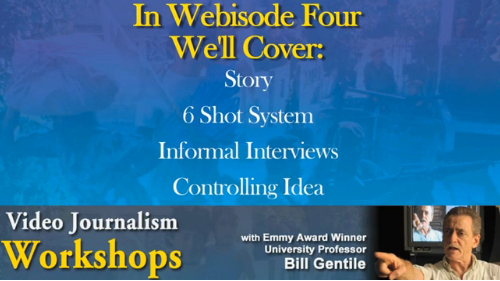 Video 4: How to Tell a Story Using the 6 Shot System, Informal Interviews and Developing Your Controlling Idea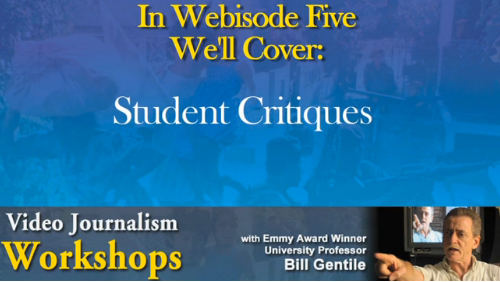 Video 5: Student Critiques, Reviewing the First Day of Shooting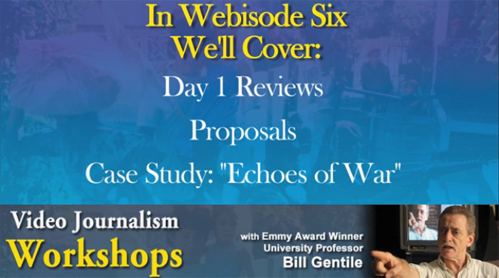 Video 6: Student Review, Proposals and Case Study of the film "Echoes of War"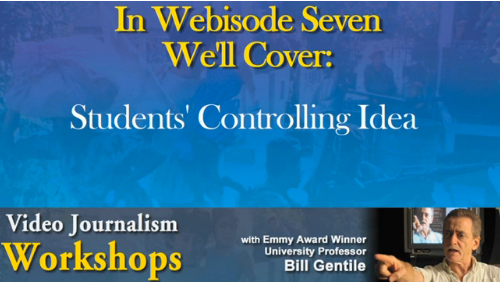 Video 7: Students' Controlling Ideas
Video 8: How to Conduct and Properly Use a Formal Sit Down Interview in Your Piece
You can sample the course by watching this free video lesson.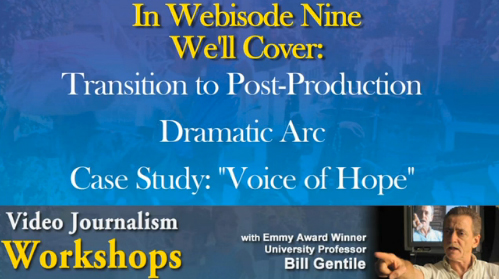 Video 9: Transition to Post-Production, the Dramatic Arc and the Case Study "Voice of Hope"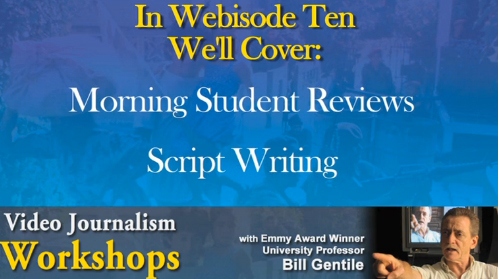 Video 10: Morning Student Reviews for Day 3, Script Writing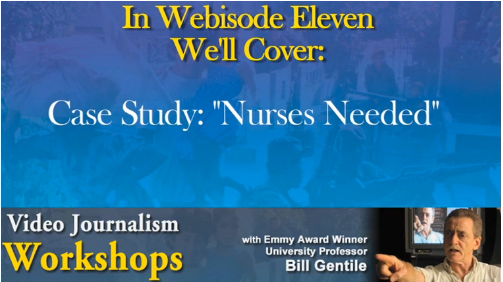 Video 11: Case Study: "Nurses Needed," Identifying Characters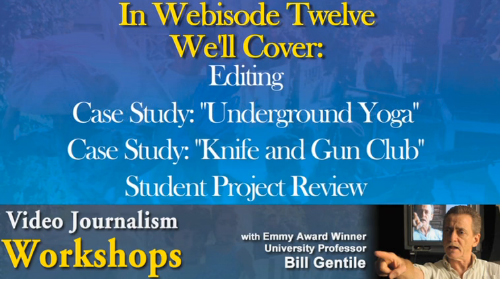 Video 12: Editing, Case Studies: "Underground Yoga" and "Knife and Gun Club," and More Student Project Reviews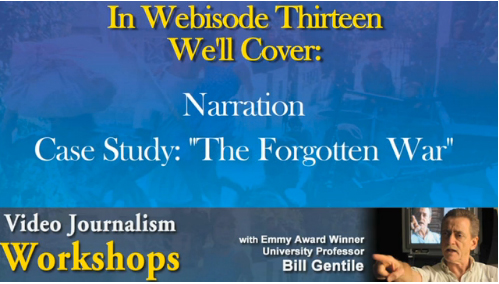 Video 13: Narration and Conversation, Case Study: "The Forgotten War"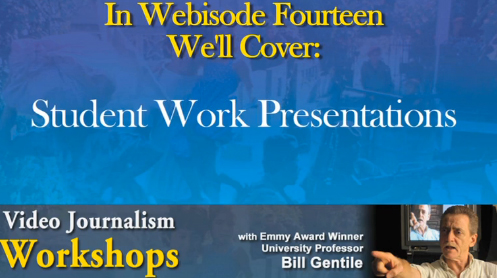 Video 14: Student Work Presentation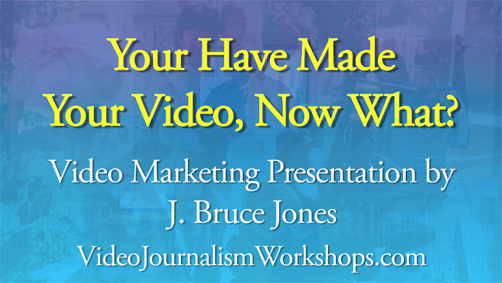 You Have Made Your Video - Now What?